Lacona
2
for Mac
Don't just search.
Command

.
Open Lacona with a keystroke and type anything. Launch apps and find your files instantly.
But don't just search—run powerful commands to control everything on your Mac.
Nothing to set up, nothing to memorize. Just get things done.
Fastest Search on the Mac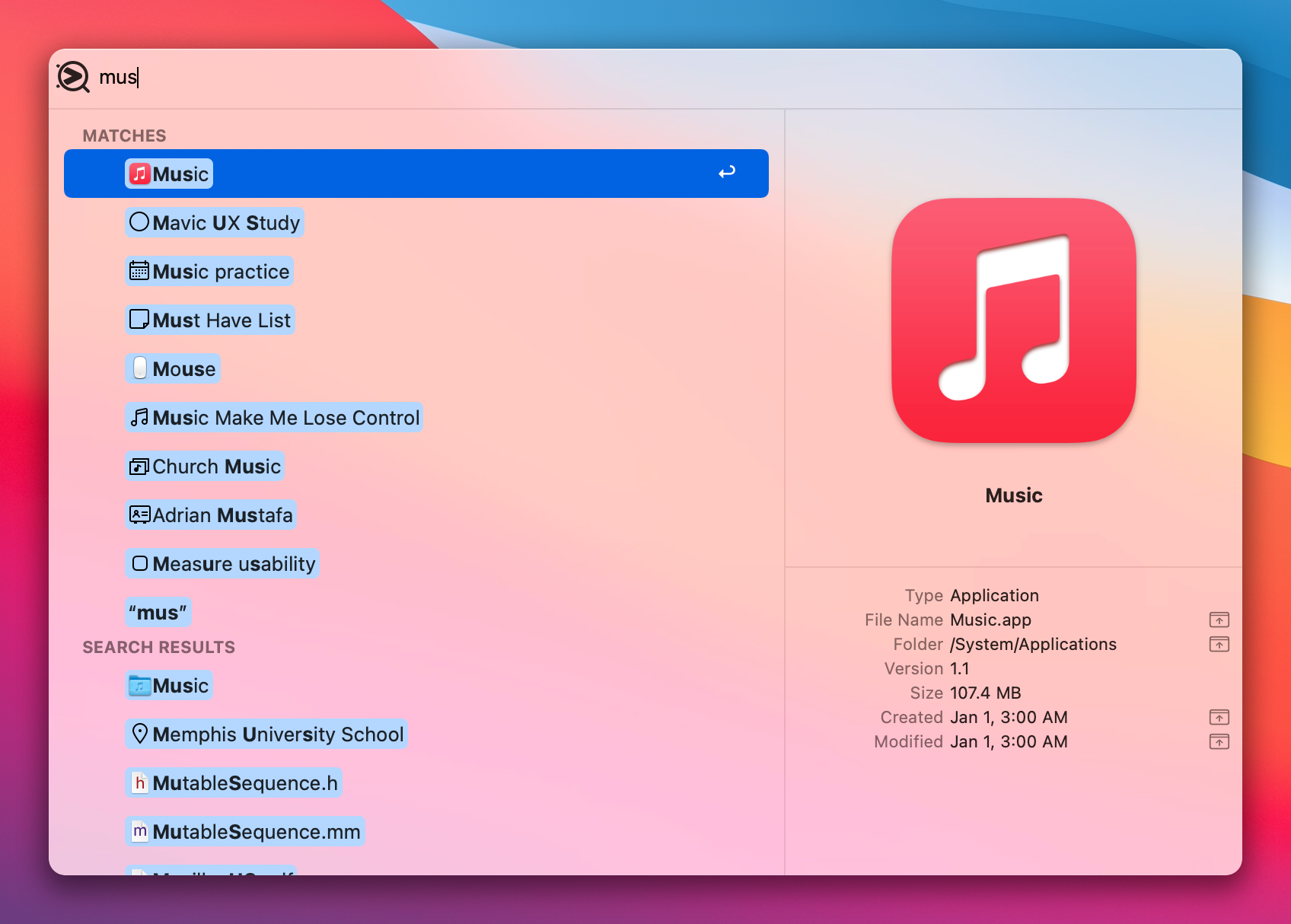 Find your apps, files, contacts, music, events, reminders, notes, and more.
Incredible speed and fuzzy matching make it effortless.
Powerful, Natural Commands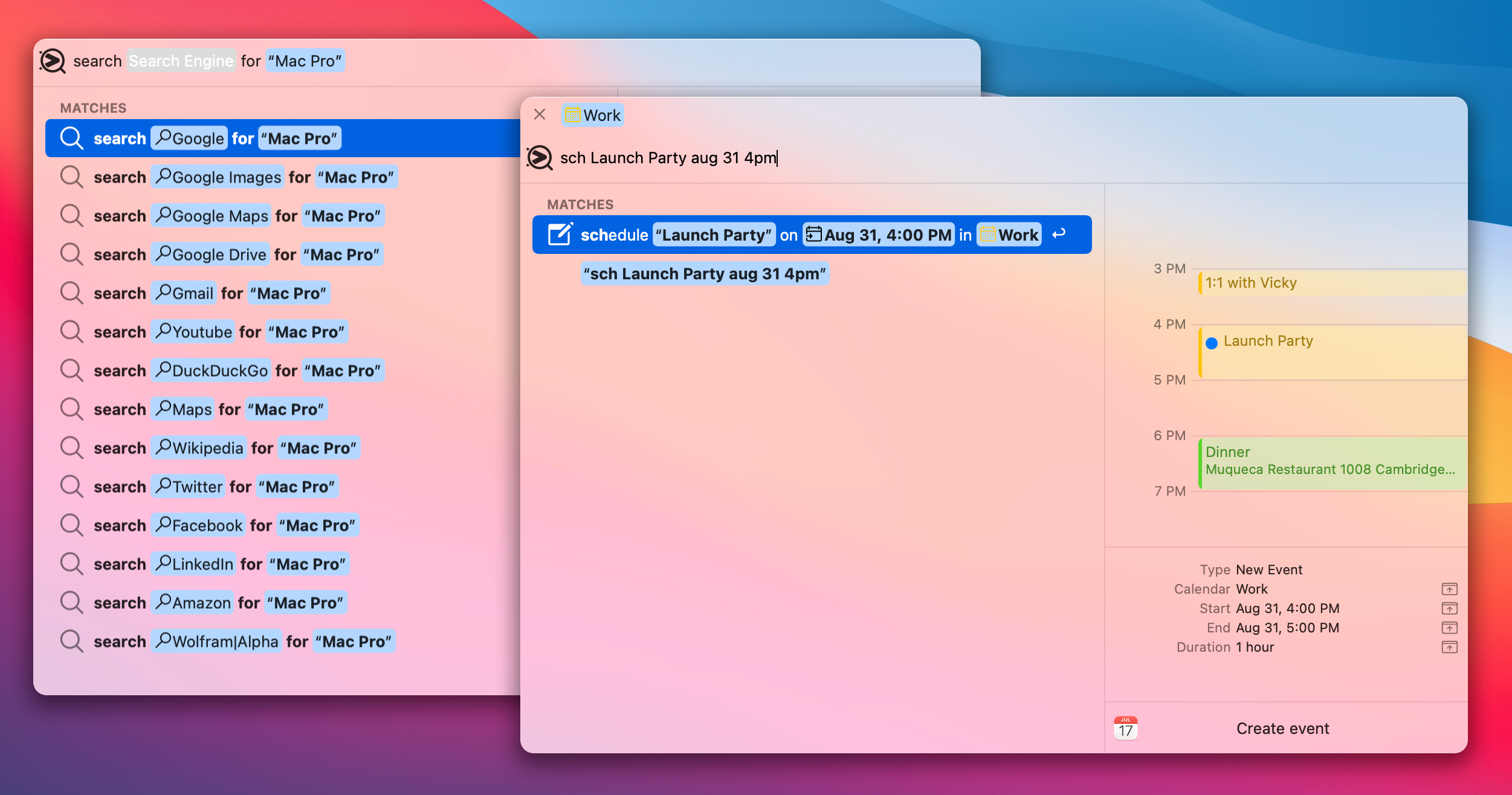 Perform common tasks using plain English, with flexible autocomplete.
Incredible Integrations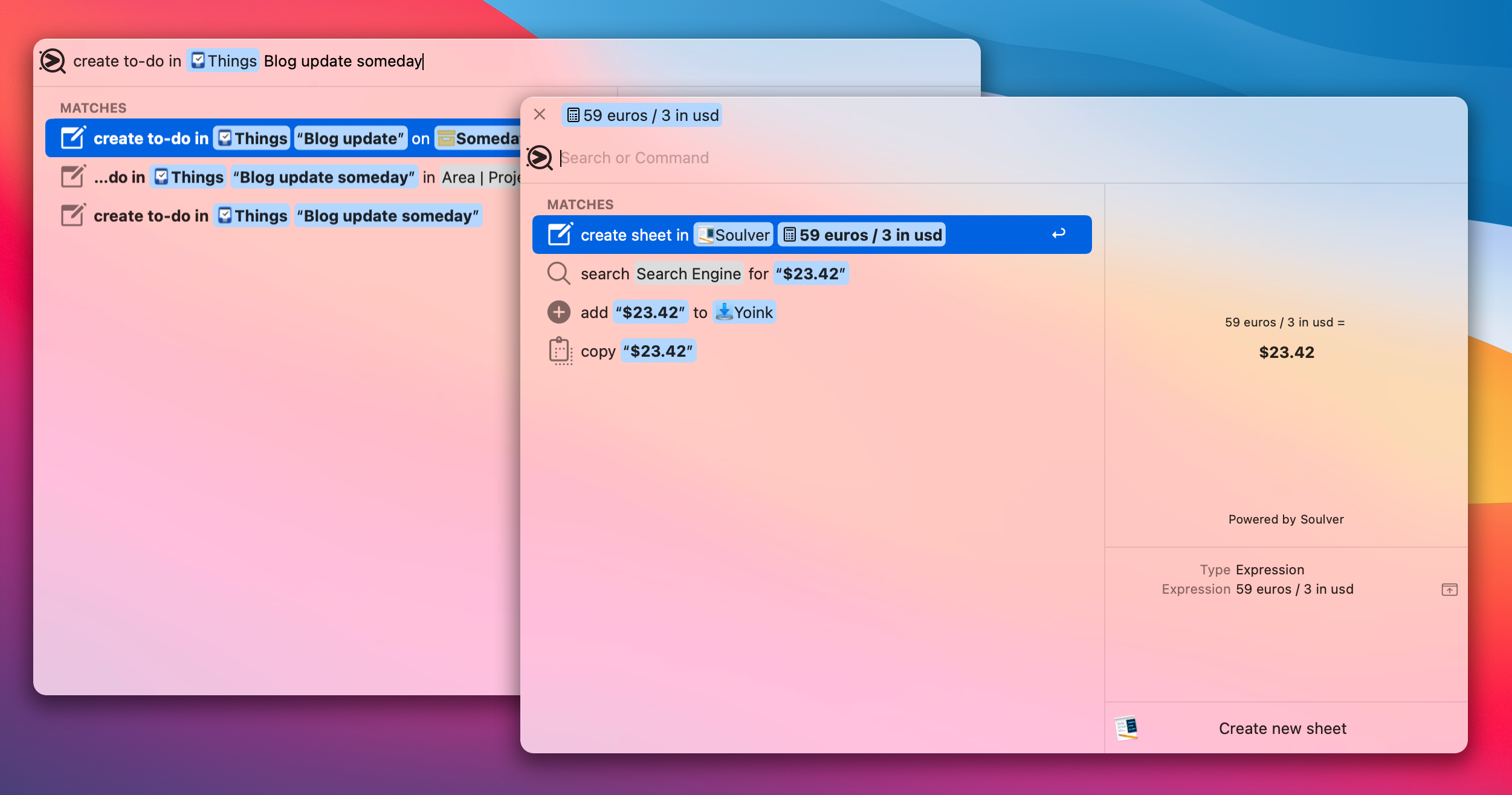 Search and command Things, Ulysses, Soulver, and more of the best Mac apps.
Supercharge your favorite tools.
Productive Elegance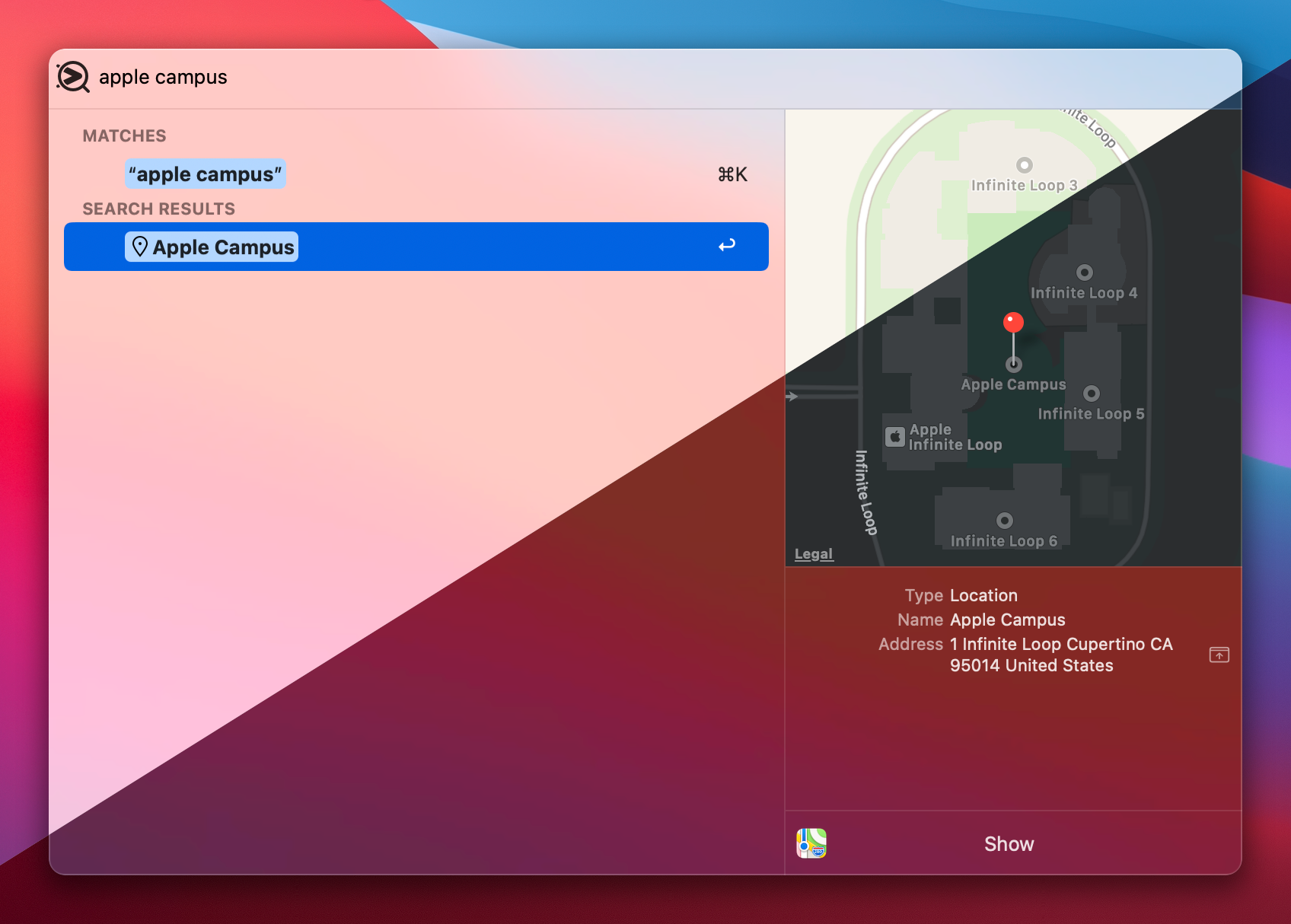 Beautiful Dark mode. Tasteful vibrancy. Elegant previews.
Features
Search and launch apps
Search system preferences
Search, navigate, reveal, move, duplicate, and delete files
Search and eject drives
Open URLs
Perform web searches
Perform math calculations, unit conversions, currency conversions, time zone math, and more (powered by Soulver)
Search your contacts in Contacts
Search, create, and delete your events in Calendar
Search, create, and complete your reminders in Reminders
Search, create, and delete your notes in Notes
Search and play your music in Music
Search nearby locations on Maps
Make calls (using FaceTime or a connected iPhone)
Send messages (iMessage or SMS with connected iPhone)
Send emails
Set system audio input and output devices
Change system settings (e.g. dark mode)
[Pro] Search, create, and complete your to-dos in Things
[Pro] Search, create, and delete your sheets in Ulysses
[Pro] Prevent your Mac from sleeping with Lungo
[Pro] Add files and text to Yoink
[Pro] Tweet on Twitter
...and more!